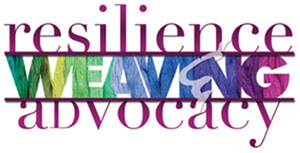 Happy Social Work Month to All…
Social Work month offers us an opportunity for raising general awareness of social work, its role and mission, as well as its values. In particular, social work month offers all of us an opportunity for reflection and a more concerted action.
The theme for this year and for this social work month is "Resilience and Advocacy", both of which are central to social work practice and theory.
Therefore, the National Association of Social Workers (NASW) has produced a tool kit on how social workers can advocate for their profession during this month and throughout the year. Here is the took kit by NASW:
Attend a NASW Chapter Lobby Day event.
Start a petition about an issue.
Volunteer for an election campaign.
Run for public office at the local, state or national level.
Present social work issues to the state legislature.
Invite elected officials to speak to a social work group.
Send a letter to national lawmakers through SocialWorkers.org.
Advocate for the passage of the Social Work Reinvestment Act.
Write a policy issue brief from the social work perspective.
Join a non-profit, corporate or public board of directors.
We believe that a similar approach can be adopted in many other countries including UK and European countries. For instance you can organise social work events and invite your local MP, or Mayor, or other local or national leaders to your event, or you can take any other approach to celebrate and promote social work and its values.
So we look forward to your views and ideas regarding social work, its values, its role, its challenges and opportunities, and about how you will celebrate social work month.
What are your personal and professional perspective regarding the following:
What is the significance of social work month for you?
What are social work's contemporary role and identity?
What are some of the contemporary challenges and opportunities for social work?
How can we enhance social work's and social workers' professional identity?
How can we better promote social work values?
What are your views on Resilience and Advocacy as the themes for this social work month/year?
Look forward to your views and comments here and/or @SWSCmedia on Twitter.