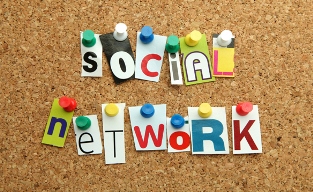 Social Work is a relationship based profession and social networks are essential in establishing and maintaining relationships. Therefore, there is great and natural synergy between the two.
In fact, aside from the more obvious use of social networks to facilitate contact, exchange information, and maintain relationships, social media offer a participatory culture of learning through sharing which can be used for CPD and to enhance practice.
Practitioners can use social networks to engage in collective and flexible learning at their own pace. We must overcome the notion of knowledge management as simple accumulation of more information and must recognise the opportunities for knowledge generation through circulation rather than accumulation of information/knowledge.
This implies enabling formal and informal information exchange and networking among professionals. For instance, practitioners can organise online multidisciplinary focus groups including both service providers and users to study/discuss different issues and topics. This can be complemented by multi-disciplinary online forums across agencies/authorities that enable diverse professionals to exchange ideas and share information. Such unstructured/informal discussions between professionals foster understanding and appreciation for their roles/perspectives, and enhances professional/interagency collaboration.
Social media and social networking are irreversible re-evolutions that offer enormous opportunities and challenges. Problems such as invasion of privacy, inappropriate behaviour, bullying, gossiping, harassment, etc. often exaggeratedly attributed to social media, are unfortunately rooted and present in our society.
Social networks are not the problem as they only offer another space where we must apply our relationship abilities. Therefore, social workers should take leadership in relationship skills and social networking.
Social Workers interested in promoting a positive image of social work through media are invited to join "Social Work and Media" group on LinkedIn.
Claudia Megele (@ClaudiaMegele) is a Senior Lecturer at the University of Hertfordshire. Claudia has used social media as a learning, teaching, and assessment tool with undergraduate and postgraduate students. She has also been selected as one of UK's top ten 'most engaged power women' on Linkedin in 2013.

This article was originally published in the Compass Magazine in 2011.