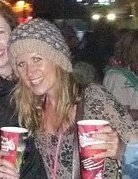 Katie Dangerfield explains why she chose social work as a career choice. Join @SWSCmedia on the 19 March 2013 for our live Social Work Twitter at 8 PM GMT / 4 PM DST.
A career in social work was actually a natural progression in my life. I never knew exactly what profession I wanted to go into but in retrospect a lot of my work experiences seem to have touched upon elements of social work.  My work ethic has always been to do what I am passionate about and importantly what I enjoy. Graduating with a degree in Psychology I've always been interested in people and was told that I have good 'people skills'. I therefore focused on roles that would broaden my experience of working directly with people of all ages and backgrounds, such as providing therapeutic support to children with long term physical problems to working in a memory clinic carrying out tests and interventions with adult service users.
Combining my love for travel led me to working in Kenya for a couple of years. As a project manager for a charitable organisation I worked directly with local hard-to-reach communities. Experiencing first-hand the poverty and hardship suffered by local people certainly was a shock and made me think a lot more about issues of inequality and how political agendas affect how societies function and the way people live. Personally, having the opportunity to make a positive difference to people in need by empowering and supporting them to set up their own grass root businesses, to earn their own regular income, made me realise my real passion was actually 'doing' social work.
Anyone will tell you that working as a social worker is demanding and emotionally challenging. However they will also say it is the most worthwhile, rewarding and interesting job to do. Hence through my varied life experiences I realised that a career in social work was right for me and I therefore chose to return to England to pursue my Masters qualification in social work.
Social work is a fast paced environment, certainly in my current position in child protection. Every family that I come into contact with is unique, meaning that each day presents a different challenge for me to deal with. As a social worker you bring the qualities of a counsellor alongside the practical skills of a hands-on-worker. From knowing how to sort out practical problems from debt, negotiating the housing and benefit system to offering 'talking therapy' in respect of people's real world problems.
I regard social work as a vocational career. Despite the negative press that social workers receive in England and all of the recent service budget cuts, I still chose to go into social work. I believe that social workers understand that we all have difficulties in our lives and at times need some support. Alongside a commitment to social justice, having a lot of resilience to deal with other people's suffering and enabling people to live as fulfilled lives as independently as possible, is ultimately what social work means to me.
Katie Dangerfield is an MSc student at the University of Hertfordshire. Join us @SWSCmedia for a live World Social Work Day Twitter Chat on Tuesday (19 March 2013) 8:00 PM GMT / 4:00 PM DST. Hashtag #SWSCmedia