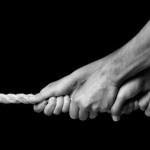 While studying for my undergraduate degree in Psychology & Sociology at the University Of Leeds, I was deeply troubled by the harrowing accounts I read of abuse and neglect experienced by Children.  I knew that at some point in my life I would want to work in that area, to champion the rights of little ones who voices could not be heard.  However at this point in my life I did not feel that I had the necessary resilience to engage and work with families and specifically children experiencing such difficulties.
Instead I spent the next fifteen years post-graduating in advertising, music, radio and PR.  I travelled the world working with recording artists from LA to NY, Ibiza to San Remo and had many amazing experiences.  I was awarded several gold & platinum selling discs to recognise my contribution to the sales achieved by artists I'd worked with and established a successful career working as a music publicist.  I combined the good times with as many worthy causes as I could including visits with VIPs to Great Ormond Street Hospital; liaising with the Teenage Cancer Trust on events and working Nordoff Robins Music Therapy Organisation amongst others.
However as I approached my mid-thirties and despite undertaking as many 'charity' projects as I could, I still felt that something was missing.  I now wanted to experience new challenges and a different way of working with people.  I started by becoming a volunteer at my local Youth Offending Team and enjoyed the work so much that I became a full time YOT worker based in South London.
I progressed from this role to an Intensive Surveillance & Supervision worker at a West London YOT in inner London.  At this point I realised that I would need a further post graduate qualification in order to progress in my career, be it in Youth Justice or Social Care etc. so I began to explore my options.  I stumbled upon an advert for the West London Alliance 'Step Up to Social Work MSc' accredited by the University of Hertfordshire.  The course offered me the opportunity to undertake funded post graduate study in a supported and structured context.
Since starting on Step Up (cohort 2) in February 2012 I have not looked back.  I have undertaken two placements to date, in a Children's Centre and in an Adult Substance Misuse team and am currently settling into my third, in a front line locality team.  While I have found the course incredibly challenging, in terms of the tight timescales in which to train (18 months) I have found it exhilarating, informative, emotional and of course educational!  I had no idea really prior to beginning on Step Up what Social Work actually entailed, how informed by theory and evidence the role is and what the effects of my own personally held values, ethics and beliefs would be on my subsequent practice.
I am very much looking forward to completing the course in August 2013 and entering into my first year of practice as a qualified social worker.  I am sure there will be many challenges ahead, alongside the many emotional and upsetting moments that I will inevitably experience.  I hope to continue in this field for many years to come and am proud to be a training social worker, protecting, supporting, enabling and empowering the children, adults and families that we work with.
Nina Satiago is an MSc Student at the University of Hertfordshire (@UoH_HealthandSW).  Join us @SWSCmedia for a live World Social Work Day Twitter Chat on Tuesday (19 March 2013) 8:00 PM GMT / 4:00 PM DST. Hashtag #SWSCmedia