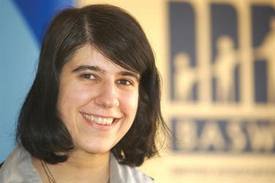 I am so excited to be writing this blog ahead of the AYSE event on 09 September 2014 hosted by the North West London/West London Alliance Partnership and @SWSCmedia.  First of all, I would like to declare a personal interest as I was born and brought up in the London Borough of Brent so great to see my home patch playing a part in this important event.  I wish all those who will be participating and those that have been involved in the planning all the very best on the day.  May it surpass all your expectations!
I am particularly pleased that this event incorporates the use of digital skills into the AYSE programme and will include a live twitter chat hosted by @SWSCmedia with the HCPC as the main guest.  This gives many more of us the opportunity to participate – bringing the social work community together both virtually and physically.
I am a huge fan of the pioneering work of SWSCmedia in this respect and I must pay tribute to its founder Claudia Megele who has worked tirelessly to get social work activated and engaged in the twitter world.  I have spent many evenings at my PC exchanging my tweets with others in SWSCmedia twitter debates which have been thought provoking and fruitful bringing us together with colleagues on a global, national and local level and I never even have to leave my living room.  Amazing!   It is so important that social work uses all the avenues at its disposal to make its voice(s) heard as well as engage with others – in this regard, twitter has been a revelation and a revolution in communication bringing so many individuals together from different strata.
One of the things I value about social media is that in our busy world and day-to-day lives this is something that doesn't involve extensive time and travel (although of course it can be done even when we are in transit) and yet it can be such an in depth experience rather than a superficial one.  I must admit that at first, my inbuilt prejudices made me a bit hesitant at the idea of being restricted to 120 characters.  I am not the most adept at keeping things brief and to the point so talk about challenging!  Nevertheless, after some intense re-programming (!) I have found that it is just a matter of adapting to this medium and also being creative with tweets; it is still, entirely possible for individuals to make communicate meaningfully, effectively and powerfully.  Tweets can also contain weblinks of reports, articles etc and so can be a conduit for more in depth study and certainly exchange of knowledge which I greatly appreciate.
Apart from planned social media events, BASW, like many organisations has its own twitter feed and it is amazing how many people plug into this and digest chunks on a daily basis, selecting the items that are of interest to them.  One of the great things about this for me is the spontaneity this offers us all to share our narratives about situations which can sometimes even spur campaigns when there is such a strong consensus about issues.  A particular case in point for me was the growing pressure by individuals and groups calling for a national inquiry into historical abuse allegations.  It is so important that there are spaces for inclusive dialogue in which we are all stakeholders whether we be practitioners, carers, academics, service users, students and none of these are necessarily mutually exclusive of course.
So, I am very happy to be on this journey with you in our world of virtual communication and professional development.   I look forward to the future!
Join us in a Twitter chat with the HCPC discussing social workers' registration renewal and the HCPC's CPD audit on Tuesday, 9 September 2014, from 3:00 to 4:00 PM.
Nushra Mansuri is Professional Officer at the British Association of Social Workers (@BASW_UK).